Hey all,
I have been recording parts of my first play through of Shenmue 3 (on PC) with Nvidia Shadowplay just so keep for the future etc. I've seen the Ansel pop-up appear a few times while playing (after taking some normal screenshots), but didn't realise that Shenmue 3 actually supports ansel!
In short Ansel allows you to do a few things (take 3D screenshots, Full 360 surround images etc), but it also allows you to take Super High Resolution Images. You can take anywhere from 2k images all the way up to something silly like 32k lol I just tested it out and made 1 screenshot that was 571mb with a resolution of 38,400 x 21600. What is even more awesome, is that you can detach the camera from the player, and move it where ever you want, change the FOV, add filters, adjust the colour and everything. It really will allow for some amazing looking high quality images.
Obviously, I can't upload a ~600mb image here (and it was a test, so it's pretty crap), but here is a quick screenshot (you can zoom into this image so much and the textures are just as crisp as if you were standing right next to it in game).
Here's an example. The first images is the 32k one, and second and third are me just zooming in, in the windows image preview. Image 4 is just an example of detracting the camera in the village square!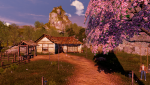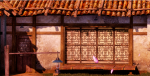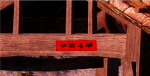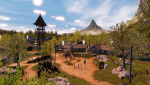 I'm not a very artistic person, and am terrible at taking pictures, but this is extremely exciting, as those who are, will be able to create some incredible shorts!!