Joined

Jul 27, 2018
Location
Hello Everyone!
It is with incredible pleasure that I'm now making this public!
As some of you may already know, I have set to make some posters to serve as "promotionsl material" for Shenmue3.
I've been working non stop on this for the past 4 or 5 days.
A lot of love and atention was put into them.
I hope everyone here enjoy this posters as much as I have enjoyed making them.
They were made at the sound of the Shenmue Orchestral soundtrack, for maximum inspiration!
We have 3 Kinds of posters
SHENMUE 3 MAIN POSTER
SHENMUE 3 LOGO POSTER
SHENMUE 3 FEATURES POSTER
All of them translated to various languages (which you can download in the (
atachment files)
, minus the Features Poster. The Features Poster were only made in Portuguese and English.
If someone really wants, I'll make them in other languages.
As a bonus, I made a special wallpaper.
Now, the intention here, if for people to print the posters size
A3
or above and paste them arround their city!
A single poster can be seen by thousands of people! LET'S MAKE SOME NOISE!!
Shenmue3 exists cause of fans, and with just a litle bit more effort we can make the difference once again.
Even a single poster can help!!
Let's see Photos of these posters arround the world in this thread!
And remmeber that we only have 9 days left, so lets act!
Here they are!
This is the main Poster, as the name indicates it's the main poster lol, made to show the characters and expose the Shenmue brand.
Showcasing the release date!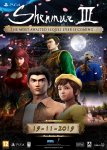 This is the Logo Poster. Made to Cause more impact!
(I'm thinking about making this one also on post launch, but instead of the release date saying "OUT NOW".
Let me know what you guys think.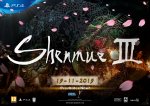 And finnaly, the Features Poster, Made to be pasted side by side with any of the above.
To better present the game to whoever decides to look at it!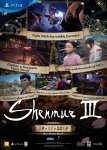 A Bonus wallpaper to everyone.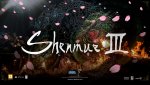 Thank you to everyone who helped with the translation!
Share this with everyone you want, and paste them arround the world!
LET'S GO!!