Server Admin
Administrator
To keep things neat, I'm putting all of my mods into one ASI.
You need
Forklift (for Shenmue III)
and to be running Windows 10.
You may also be required to update your Visual C++ redistributable packages to get running:
https://aka.ms/vs/16/release/VC_redist.x64.exe
To install, extract this archive into `Shenmue3\Binaries\Win64`.

To uninstall, remove MiscMods.asi and the INI file from your `Shenmue3\Binaries\Win64` folder.
Features:
Classic Camera Mod
custom mode is also available, which allows you to modify the camera height, distance and FOV (more variables will be added in the future).
NPC Manager fixes
No Energy drain while running
No Walk Only triggers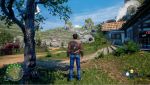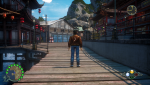 To toggle the in-game GUI, press F10.
To enable/disable certain mods at startup, edit the MiscMods.ini file:
INI:
[general]
open_console=true

[mods]
retro_camera_mod=true
npc_fixes=true
no_energy_manager=false
no_walk_only_triggers=true
dump_herbs=false

[npc_fixes]
max_loaded_npcs=256
max_visible_npcs=256
max_npc_distance=25000.0
max_npc_trigger_scale=15000.0

[retro_camera_mod]
customFOV=55.0
customHeight=25.0
customDistance=455.0
customCameraPitchOffset=-5.0
Classic Camera Mode
Additional key combos for this are:
ALT+C - Toggles classic camera mode
ALT+NUMPAD 5 - Toggles using/setting custom camera values
ALT+NUMPAD 8 - Increases camera distance from player in increments of 10
ALT+NUMPAD 2 - Decreases camera distance from player in increments of 10
ALT+PAGE UP - Increases camera height in increments of 10
ALT+PAGE DOWN - Decreases camera height in increments of 10
ALT+UP - Increases FOV in increments of 5
ALT+DOWN - Decreases FOV in increments of 5
No Energy drain while running
Additional key combos for this are:
ALT+D - Toggles enabling energy drain while running
Source Code
Last edited: