"I want to hear more about you"
Administrator
Listed below are some of the standout features of the new forums. Feel free to use this thread to discuss them.
Mobile & desktop friendly: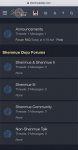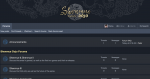 Users may view the forum natively via desktop or mobile, without the need for a third party app such as Tapatalk.
Social login:
Users can now use social media sites like Facebook and Twitter to login.
In-depth notifications: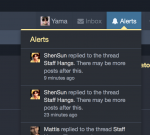 Notifications presented in a similar fashion to popular social media sites. A more modern approach at staying up to date.
@ Mentioning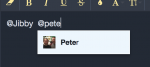 Using the @ symbol and then typing in a user will allow members to mention other members, thus notifying them.
Trophies: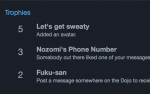 Users are rewarded trophies for various activities on the forums. This in no way affects your user standing and is just a fun feature. Collect em' all!
Attachements: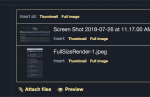 Users can upload attachments to threads and replies, instead of having to host remotely. They can be presented in the thread full size (100%) or as thumbnails. 20 attachments per post are currently allowed at the time of writing.
Drafts: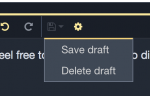 Threads can now be saved as drafts. Great for large topic creation.
User cards: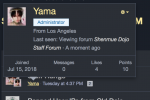 Hovering over a user will now display their user card which is a condensed profile. Click their name to view their full profile.
DM's: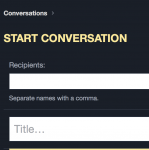 Direct messaging can include multiple users and can easily be found under "Inbox."
About Me: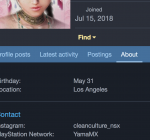 User details such as their social media and gaming handles are viewable under the "About" section of a users profile.
Speed:
General performance is said to be roughly 2-3x quicker than phpBB. The forum is more lightweight and our database is fresh for the first time in over a decade.
Thank you for supporting the Shenmue Dojo forum, we're excited to share these great new features with you all. Feel free to let us know what you think below.
Last edited: