This motherfucker... cupped his hands...
Joined

Jul 27, 2018
Location
Favourite title

Shenmue
Currently playing

Sekiro: Shadows Die Twice
Might be somewhat ambitious, but this just came to me in a flash, so let's see how it goes. The idea is to post screenshots
with subtitles
from
any
of the three games in such a manner that it appears a conversation is taking place.
The rules:-
1. Reply to the screenshot in the post above yours with another screenshot
2. The screenshot
must
feature subtitles
3. Keep the conversation going
4. You can try to replicate conversations from the games if you so desire, but there is no guarantee the next poster will have the same idea in mind
5. The text is what matters, as opposed to the context, so the conversation does not have to take place between the same characters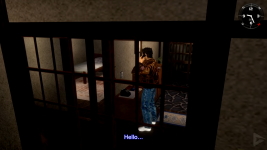 Last edited: