Arm Break Fire (➡️⬅️⬅️ 👐)
Joined

Jul 29, 2018
Location
Favourite title

Shenmue II
Currently playing

Yakuza Kiwami 2
Decided to start this topic to share and monitor my fitness, health and weight loss journey. I'd also like to hear everyone else's fitness/health results and journey. 7 years ago I was very active in weight lifting. I weighted 225lbs with muscular physique. I developed some dietary bad habits and became inactive. Around 9-11-22 I weighed myself on the scale at my gym and the scale said I was 320lbs. I decided it was time to take action. Im also currently on a CPAP machine for my sleep arena. This machine assets me in breathing at night.
Since 9-11-22 I've made a number of changes to my diet. No fried foods, no processed junk food(chips, cookies,candy bars, soda, etc). Just plain solid good food with some health supplementation. I've also been lifting weights since 9-11-22 and just left the gym after doing leg day. When I weighed myself today the scale shows 314lbs, currently I've lost 6lbs. For years I have lost discipline and lost sight of 3 out of the 4 wude.
Gon - Everyday, without neglect, to keep training.
Dan - Be brave and stay calm to make the right decision.
Yi - To act without hesitation, to do what is right.
Decided to commit myself to a lifestyle change with some pretty lofty goals. My bench press is currently 185lbs for 6 reps, I'd like to get up to 315lbs for 3 reps. My number #1 goal is to master the pull-up bar. I can barely do 1 pull-up and even before I was overweight I wasn't good at pull-ups. My goal with pull-ups to to be able to do a muscle up. I also want to get off my CPAP machine. Please join me and share your fitness/health plans.
"Let's get Sweaty."- Ryo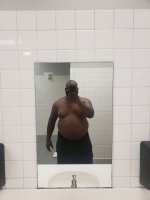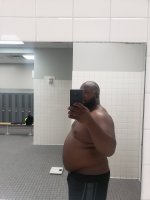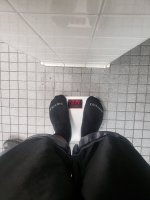 Last edited: